Well, I'm gonna start this thread with the pictures I have. Want to say that, just as in past years, I had a great time meeting so many new members and visiting with old friends. Big thanks to everyone that brought the delicious foods both nights, and the chefs that worked hard at the fryers! Deacon, Shadow, Crappienator, and Green Shiner...much appreciated! Doc, thanks for letting us use your cabin for the meeting areas, and Ms. Luvtofish...the cake WAS awesome!
OK, felt like an idiot when I found out both my phone and camera card were full, so I had to delete some to take some. Hopefully all you other folks that went can add your pictures to the thread so we can all enjoy them too!
Doc, Jerry, and Fishchaser out there chasing 'em down! I think the bar fish sort of gave them fits though!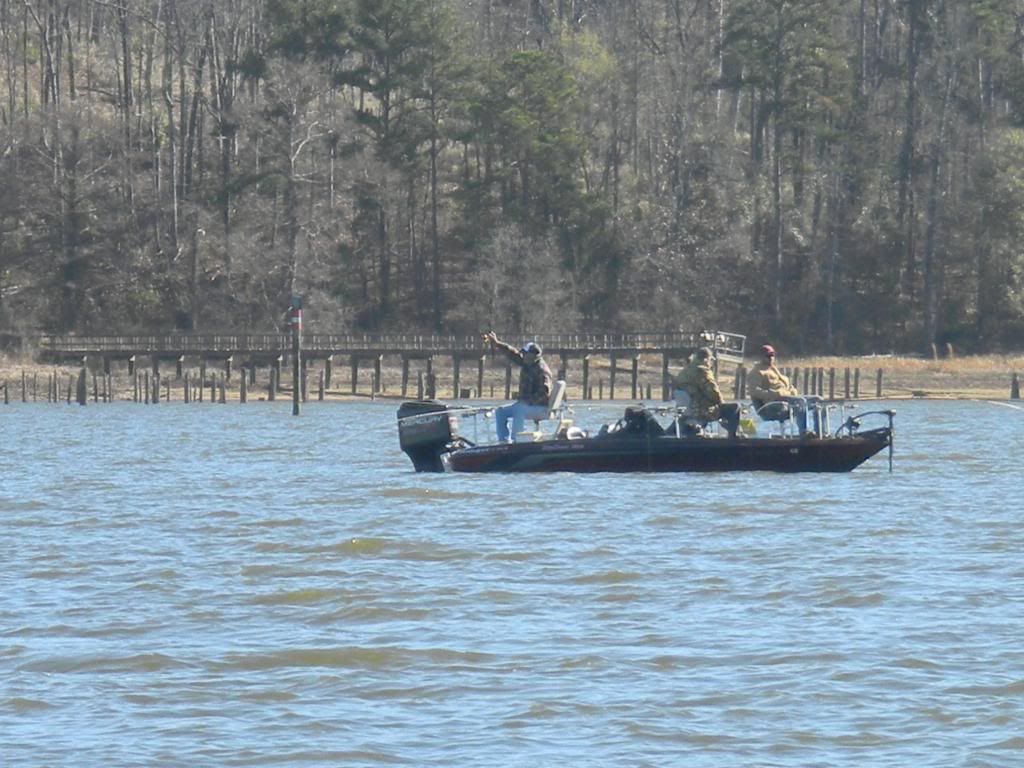 Nice and smooth....didn't last too long while I was there, but it sure was pretty.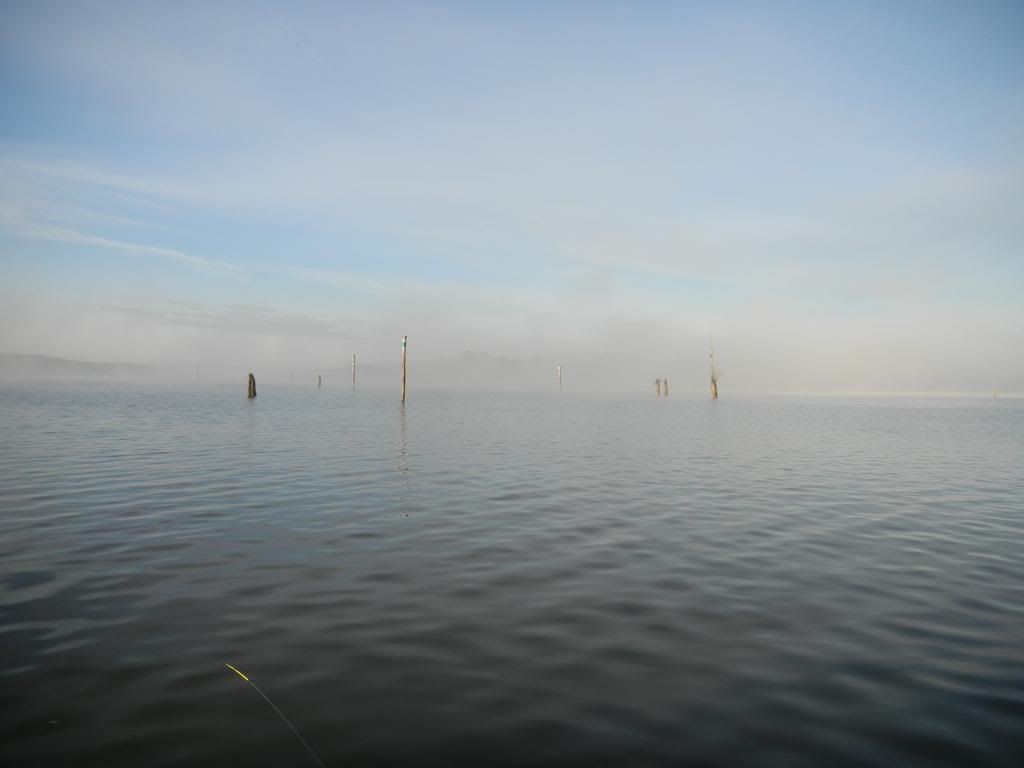 I believe this is BigJohn in the boat to the right.
The door prizes given away at the fish fry Saturday night.
Visiting on the left side, cooking on the right side. Some of the group hanging outside before dinner. BigJohn, Deacon, Crappienator, Green Shiner, BFlowers and Ms Luvtofish
Quick draw Deacon has the pistol lighter beside Shadow. Fishchaser taken a close look at Docwaldo's hat, and Boom is watchin it all. LOL
Local celebrities PawPaw Gene, Docwaldo, and the myth..the legend...Cajun Dave!
Everything was cooked and the feasting began!
Door prizes were handed out and Docwaldo was presenting the special JMMA award.
http://www.crappie.com/crappie/louis...ml#post2119437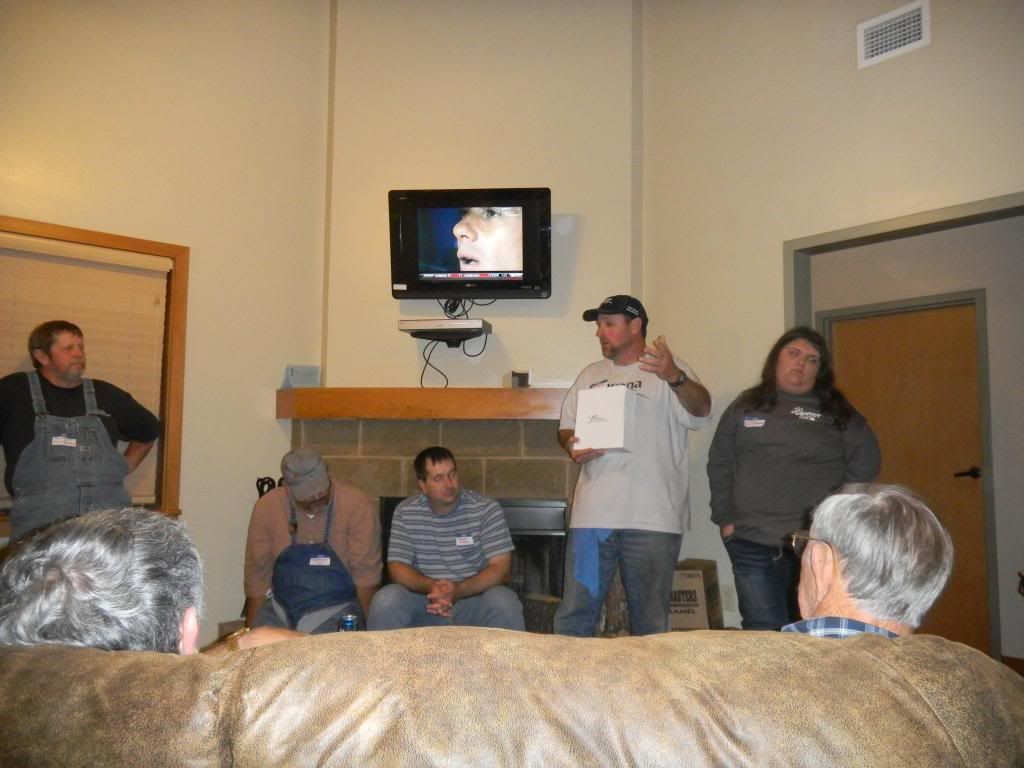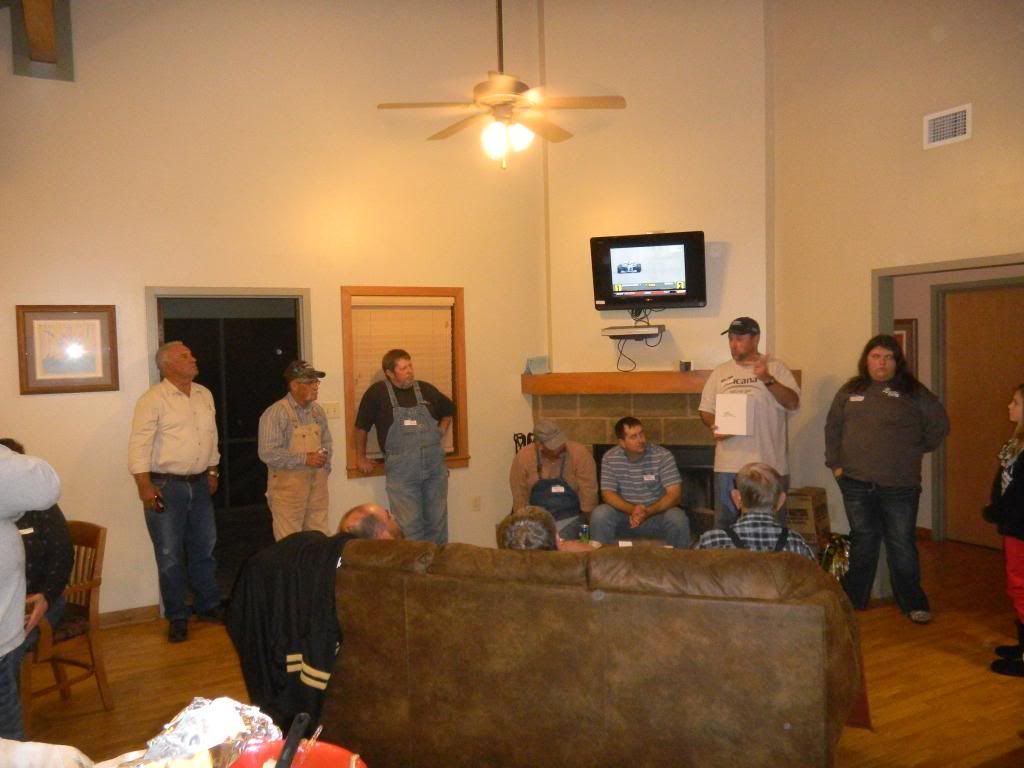 I believe Paw Paw Gene was shocked to hear his name announced.
THunter on the left and Shadow on the right as PPG thanked Doc.
Flash was a little bright but here's PPG with his award.
Thanks Ed for the shirts. Everyone was very grateful and proud to have them. In fact, we had to keep putting everyone off that asked about them until we announced the JMMA award.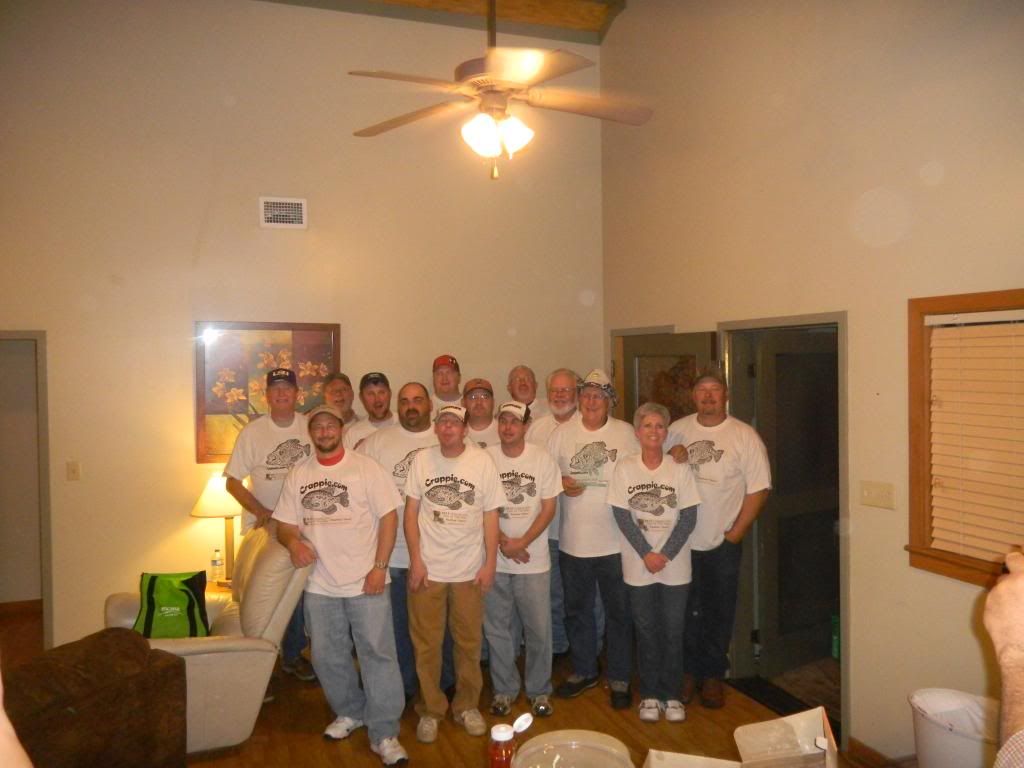 Good pic of Docwaldo and PawPaw Gene
A few of the local photographers taking home memories! Luvtofish, THunter, and....I'm sorry, but I can't remember her name!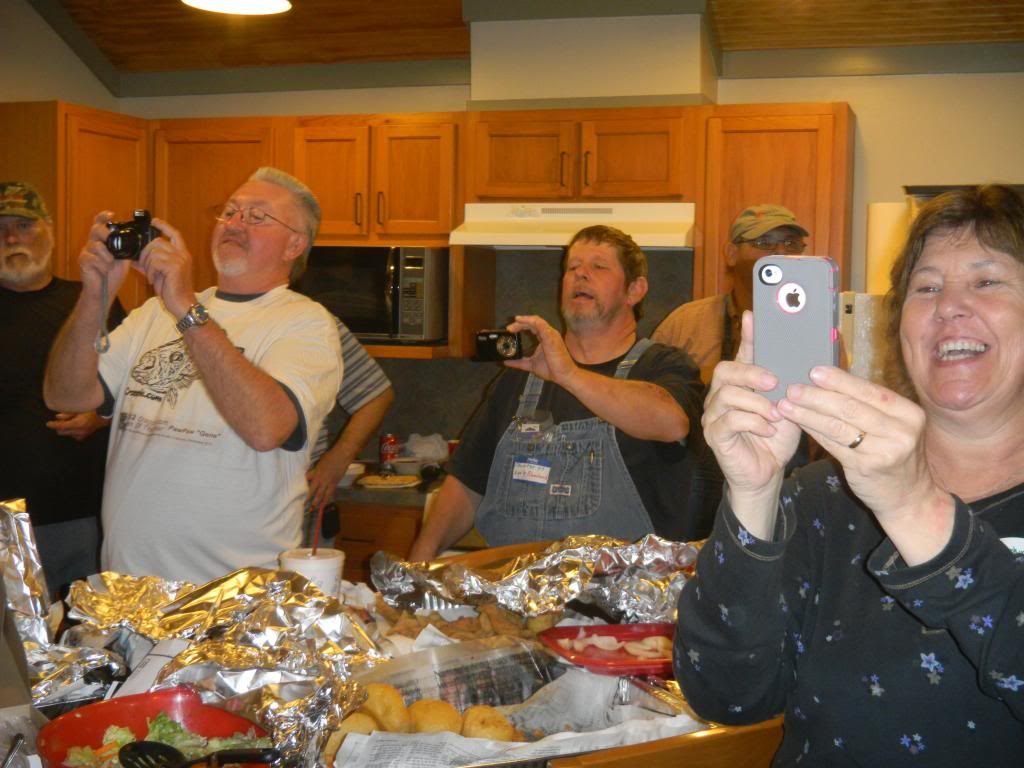 Well....that's all I could get. I hope the rest of you post yours as well. Would love to see them. Again, thanks to everyone that helped make it a fun time for all. Also want to give a shout out to those companies that donated some items for giveaways/door prizes. Thanks to Crappiepro.com, Crappielures.com, Pradco (Lindy), hitekrodholders, Docwaldo's company, Docwaldo also, and of course, our very own Crappie.com's Ed Moes.