Yesterday marked the first day of winter and my 100th trip of the year! It started at LCR--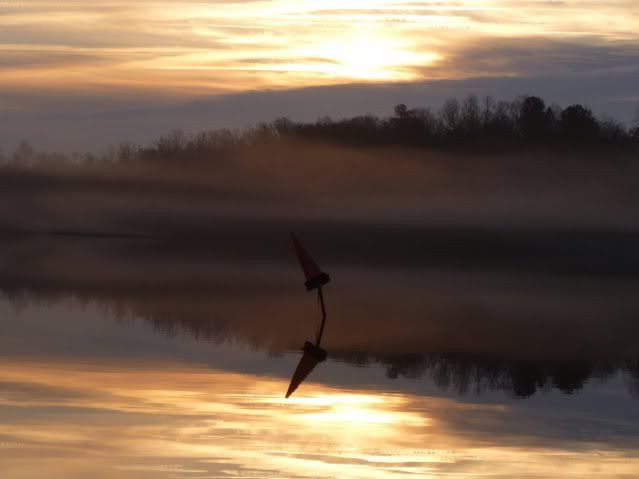 There was a bit of early fog
but that soon burned off and you couldn't ask for better weather!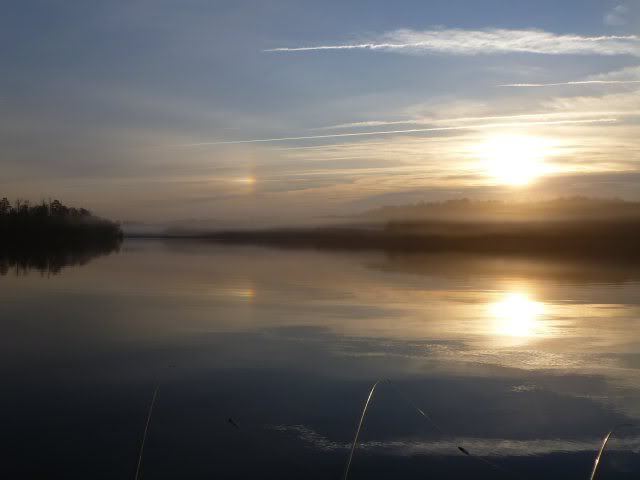 The water was 51* - 53* and very clear. Grass is dieing slowly and coves are starting to clear--but it has a long way to go. Lots of FAV is drifting through the lake & that will take time to wash ashore or sink.
Unfortunately, the bite only lasted an hour. I landed 10 (4 keepers), but as the morning wore on and spot after spot gave up no more, it was time to get out of there.
Next stop--Diascund.
With near-perfect weather, the initial bite was very slow. WT was low 50's and there was a little FAV, but not as bad as LCR.
As the afternoon unfolded, the nice weather gave way to dark clouds, wind and (finally) rain, but the air stayed at 60* or higher! Throughout the afternoon, the bite improved steadily!!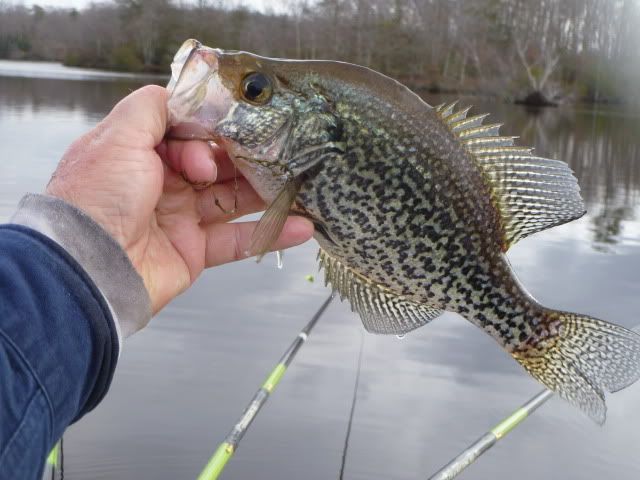 An hour into the afternoon, Doodlum and son arrived. I don't know who taught that child to fish,
but he kicked the old man's butt all afternoon!! Rofl
Next came Ranger690 & daughter & Uncle Howard (SeaNymph161). You'd think the afternoon was a Chesterfield County outing!
When it finally became too dark to see the corks, I packed it in and pulled the boat out in the rain. (Lined up & loaded perfectly on the first try, Howard.) For the afternoon, I landed 46 (9 keepers).
Trip # 100 was a wonderful winter day & a good time was had by all (except the fish.)