I am in the process of building my swivel mount instrument panel. The instrument panel will swing out of the way when not in use. I finished my YAW gauge. It is a modified voltmeter. I am building a YAW control circuit to control the YAW meter. This gauge will display the relative position of the engine with respect to center of the boat. I can look at the gauge and determine engine position without looking back at the engine.
I needed a tach to help determine the prop I need. All this stuff cost less than a trip to the dealer to tell me what prop I need since they would have to put the boat in the water and tach it out.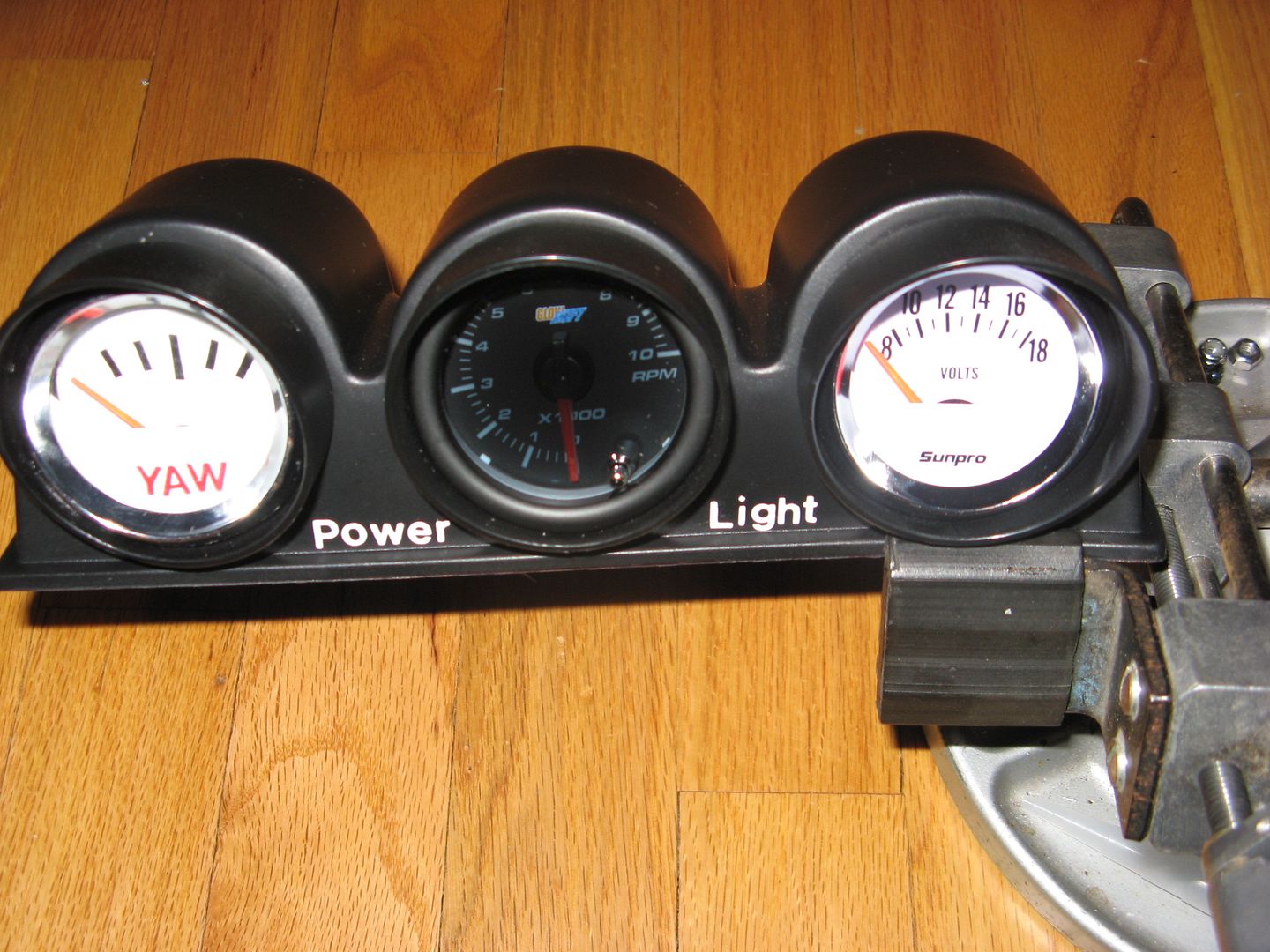 Joystick steering control.