Being a simple country boy that was raised in the city, I have this love of simple country food. When it comes to favorites, it's a hard choice. There is so much good stuff that grows in my garden that it's a little hard to choose which is best. My garden has tomatoes, cukes, onions, peppers, purple hull peas, sweet peas, snap beans, broccoli, cauliflower, beets, okra and on and on. There is something fresh just about year round. When it comes to favorites I guess it would be a toss up between the snap beans cook with salt pork over rice served with a chuck roast on the side and smothered okra. Today I'll pick the okra, tomorrow it might be the snap beans.
Okra, you know that slimy nasty stuff that hardly anyone likes. The stuff that has small spines all over it that causes you to itch like a hound dog full of fleas after you've picked it. When I think of slimy okra I think of Jerry Clower. I love this short story.
Jerry Clower - Boiled Okra - YouTube
When it comes to okra, I do it all. I plant it, grow it, pick it, cook it, and the best part is I eat it and plenty of it.
Okra just coming up.
Growing nicely
Read for picking
Fresh picked
Tips cut and ready to slice
Slicing, click on picture to see me in action.
Gather some onions and chop
Now we're ready to cook.
Put okra in large dutch oven.
Cover with onions.
And then tomatoes, peppers, and a little salt.
Put cover on pot and put in oven at 350 for 1 hour. Remove from oven and stir well. Put back into oven for another hour. Remove and stir well. Put back in oven for one final hour.
Done and no more slime. Delish.
It can be eaten fresh out the pot but to make something good even better, move some of the okra to a smaller pot and add peeled and de-veined shrimp and a little water. Cook over low to medium fire until shrimp are done and water is gone. Serve as is or over rice.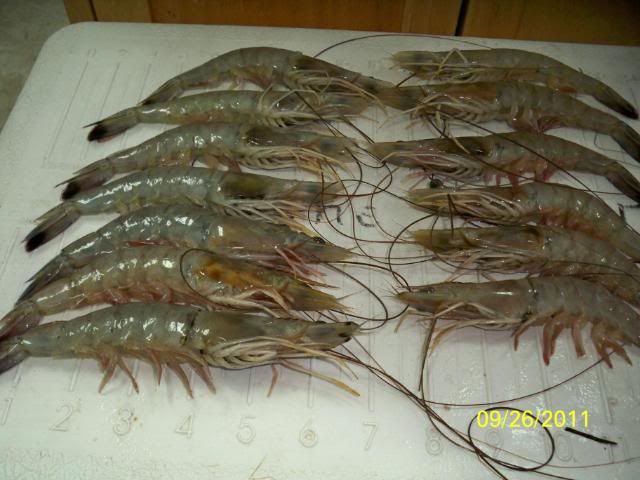 To make gumbo just add more water to okra and bring to a boil. Simmer for at least a half hour. Add shrimp and cook slowly until shrimp are done. Serve with a big helping of potato salad.
"gene"