It's called SLAB sauce. Slabs are crappie. I think the bottle I got is defective.
The evidence: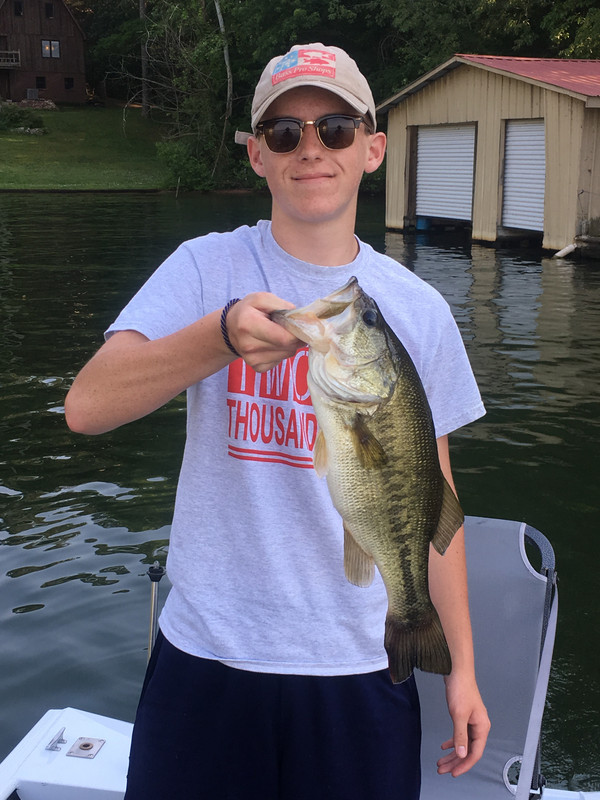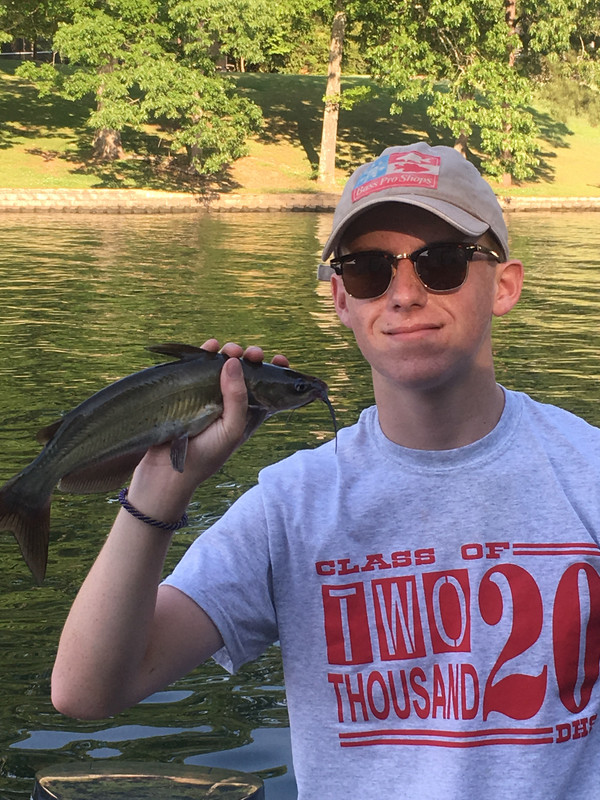 I guess that stuff will catch everything that swims!
Oh yeah, we caught a few small crappie too. It sure was hot today.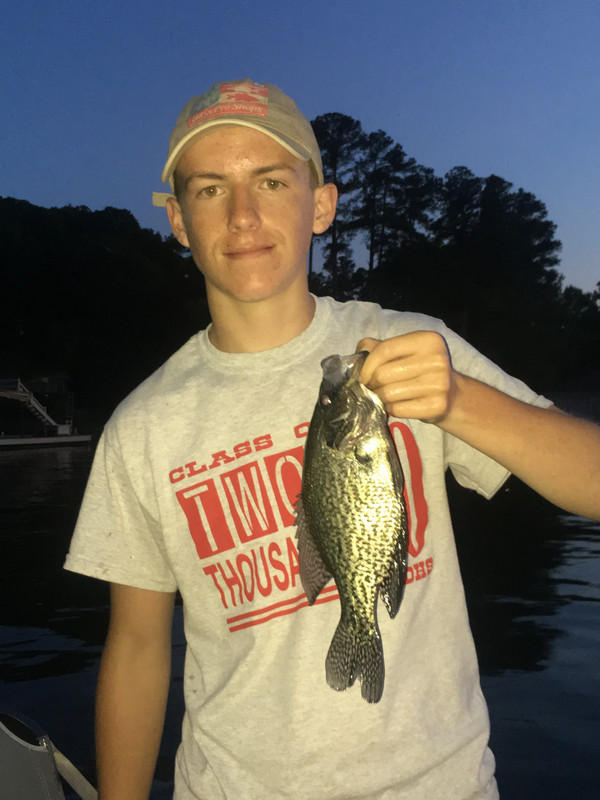 It does make my Copenhagen taste a little gamey. LOL
I really like the sauce. It makes em hold on a little longer and I need all the help with that I can get, especially when shooting docks. I was using the Garlic sauce and my son was using the original. He caught more fish than I did, but that's just one afternoon of fishing so it's not a good test.
I can say this for sure. It certainly stays put on hand tied jigs. We pulled jigs for a while late this evening and I sprayed some on 2 hand ties. We pulled them the last 30 minutes of daylight and I could still smell the garlic scent when I rolled up the rods for the evening.