Boys I'm happier than a pig in mud. Thanks to all of you who have helped me learn to crappie fish. Your kindness, selfless help and fishing trips together will not be forgotten. Because of you guys I've learned more about crappie fishing since I joined this website than I would have learned in 10 years of fishing.
I've been fishing since I was a kid, but I've never been a crappie fisherman. I've fished with guys and gone crappie fishing, but I've always gone to their spot. I never knew how to find crappie and if they weren't holding in visible tree tops, along the bank, or piled under a bridge, I've never been able to catch any.
Lowe175 took me dock shooting, and whipped my tail. I still ain't worth a flip at that. LOL Then Slabprowler took me longlining. After the very first trip, I loved it and I've longlined with him a few times now and I've soaked up every bit of info that I could. A couple weeks ago, CrappieFlopper took me on a longlining trip and I picked his brain all day for tips and techniques.
I went Wednesday after work, to a spot on Guntersville that I've only fished once and that was last fall. The grass was thick and matted then and I hoped that right now I would be able to pull jigs over the top of the grass. I spent 4 hours Wednesday elminating water and finding fish. We wound up with 10 over 10" and several smaller throwbacks. This afternoon we got back in there about 5:30 and had 12 over 10" in the boat by 7:30. We fished until nearly 9:00 and only caught a few more keepers.
Mitchell had texted me and I told him we had 10, 14" fish. I overestimated that a bit (hey, I was excited) but we did wind up with 15 over 10" with 11 of them over 12. We threw back 15 or more that were legal 9" fish but I just don't like fooling with them that small.
I know that 15 fish is a slow evening for many of you guys and I hope that one day it is for me, but I don't know that I'd be any more pleased if we had put 60 in the livewell.
This week is the first time that I've ever gone crappie fishing in a place that someone hadn't shown me, relying only on what I knew to look for, and caught crappie.
Anyway, I hope that none of this has come across as bragging. That was not my intentions. I just look at it as a huge milestone for me because I've wanted to be a crappie fisherman for a long time, and had many failed attempts over the years to become one. I think it's gonna stick this time! LOL
Thanks again to all of you guys for all the help. And I failed to mention the longlining trip I had with Phillips neighbor Bob at the spring camp. That was another informative, great day on the water.
I'll post some pics tomorrow when I clean the fish. I've got em in the bottom of a cooler full of ice now. My son and I are going to go catch more tomorrow so I'm just gonna clean fish once.
Tomorrow:
The wind beat us up pretty good and had lots of aquatic kudzu broke up and floating so we spent more time today cleaning off jigs than we did catching fish, but when we did catch one, it was usually a pretty good one. Biggest crappie today was 1lb 14 oz. We had 4 over 1 1/2 lbs. Those are giants to a lot of folks but there awful big crappie to a new guy. LOL Lots of these fish are females with eggs in them. The eggs aren't mature or are either being absorbed. The big one today had eggs but they were nowhere near ready.
My favorite fishing partner, my son, was with me today. He did catch a 6 lb 6 oz Channel Cat and I had to clean the dang thing. I hate Catfish... That fish was 3 lbs of fish, 3 pounds of gut.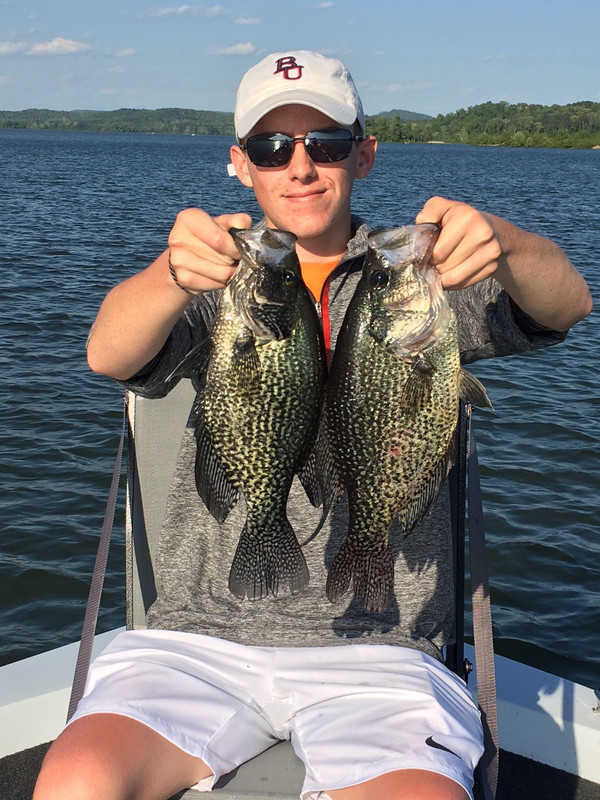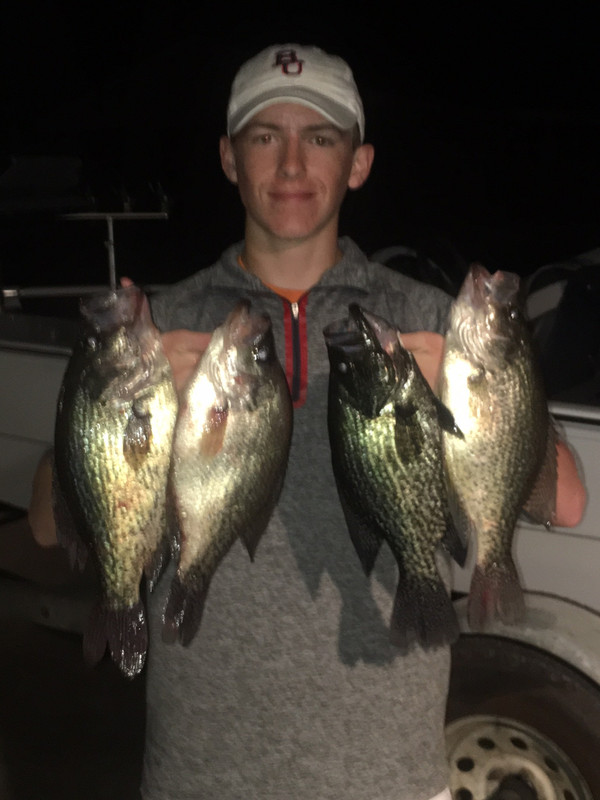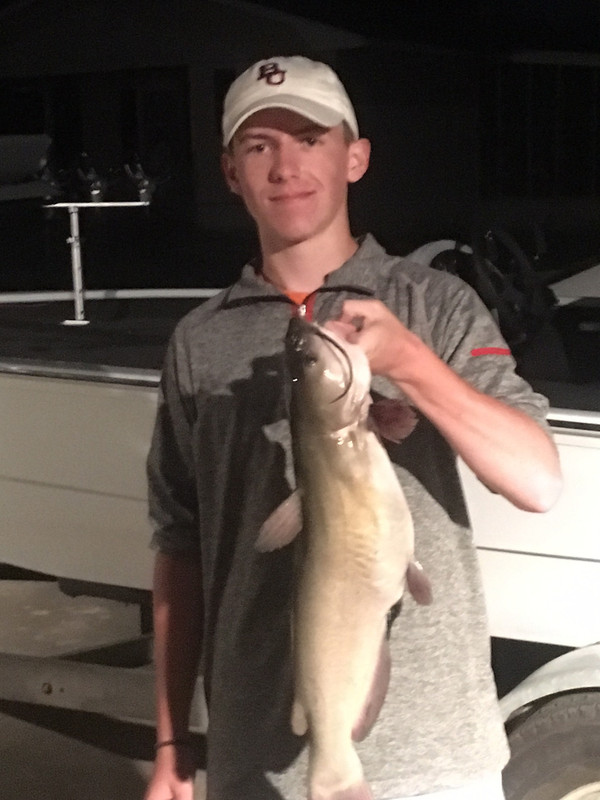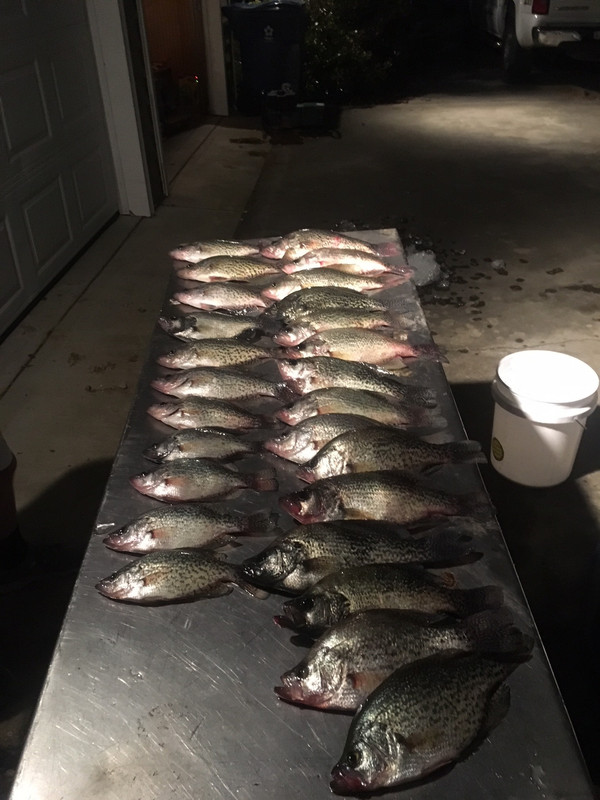 The smallest fish on the table is 10" Four fish are under 11" The largest ones are in the 14"-15" range.