Man what a day on Norman.
last minute had a friend join me and made it worth his time. took a few hours to get them located and dialed in. I can say that today was the first time in about 5 years on Norman that i went through a school and had all 8 rods go off with fish on them. 6 made it to the boat 1 got off, and 1 got snagged by a yahoo that decided to cast his line behind my boat. no worries.
the pic below is the birds slamming the water just moments before the 8 rods went off.
at noon30 i went to one of my crappie spots to catch a few for dinner. worked out as planned.
final tally for today was approx 20 striper/hybrids and the pile of crappie.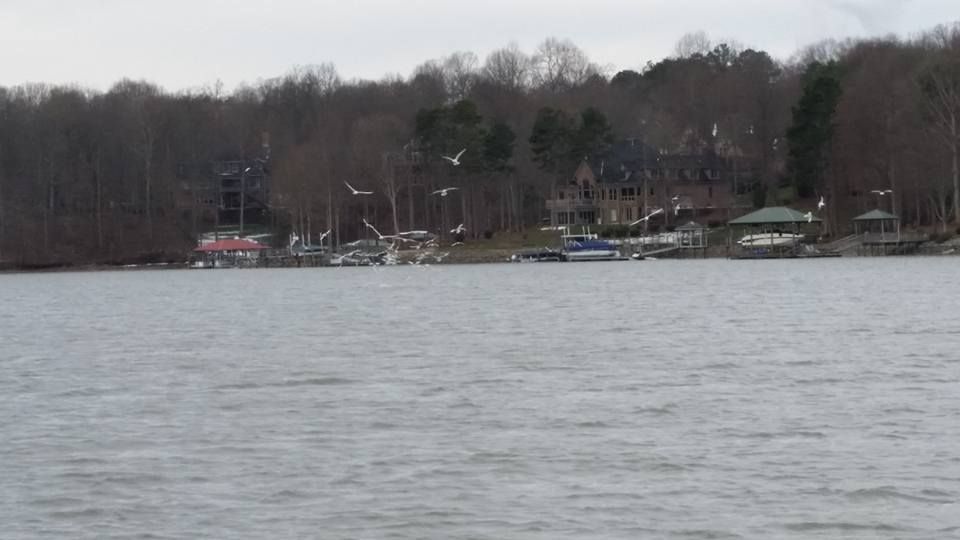 this is when the yahoos moved in once they saw rods bouncing in every direction. could not troll anymore and have to move on.